The History
While the space has been a cultural arts facility for only a decade, the framework of this building has been standing for over a century…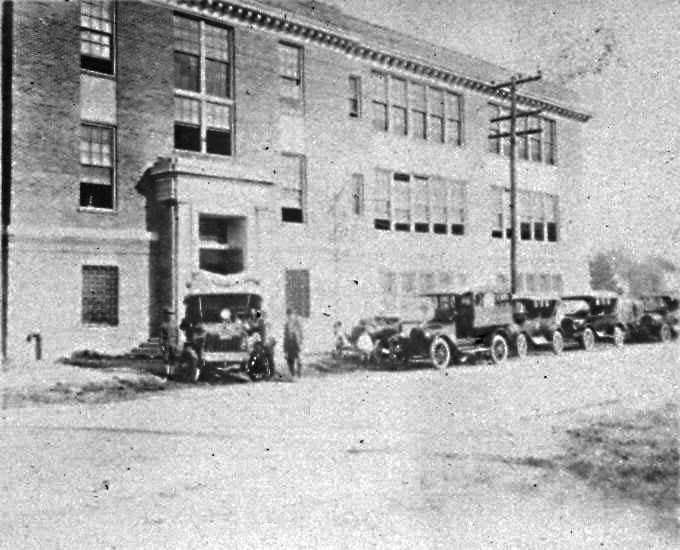 The edifice was erected at the corner of 25th Street and Wickham Avenue as the Walter Reed School - a high school for white children. During a massive Spanish influenza outbreak, the first floor of the building was temporarily re-purposed as an emergency hospital. Soon after, it would return to operating as the segregated school.
The population had increased rapidly, necessitating the construction of a larger high school - present-day Huntington Middle School. The Walter Reed School was then converted to a center for primary education. During it's time as an elementary school, the verdict of Brown v. The Board of Education allowed for the integration of Walter Reed.
It remained open until 1971.
Black community leaders, including Mrs. Jessie M. Rattley, gained prominence in local government by working to meet the needs of the citizens. As a result, the vacant building was transformed into the Wickham Avenue Neighborhood Facility (WANF). It housed several community agencies including:
+ The Department of Social Services
+ The Office of Economic Opportunity (OEO)
+ A Branch of The Virginia Employment Commission
+ A VPI Extension Service Office
+ A Senior Citizens' Lounge
+ A Child Development Center
+ A Public Library Branch
The WANF closed its doors. The goal was to revive the edifice as a focal point for the cultural life of the Southeast community. These efforts were championed by Mayor Joe Frank and Vice Mayor Charles Allen. The city-appointed task force identified the overall mission of the center as
"...a way to save our children through exposure to the arts."
Utilizing the shell of the gutted facility, as well as additions for a total of 52,000 square feet, the firm of PMA Architects created a master plan to bring this to fruition. The renovation concept entailed a community-oriented cultural arts center, combining art studios, exhibition galleries, a performance theater, meeting rooms, a banquet hall and space for the Office of Human Affairs (currently the Hampton Roads Community Action Program).
In October, the idea became a reality as the Downing-Gross Cultural Arts Center opened its doors and has since been dedicated to building the community through the arts. Since it's inception, DGCAC has introduced a variety of programs to the southeast community including free and inexpensive classes and workshops, concerts featuring national and local acts, theatrical productions, and so much more.